The .45 ACP projectile consist of 4 segments made of aluminium.
the hollow room of the bullet hold 8 pellets No B.
On the bottom of the projectile the 4 segments are bounded with a nylon line (like fishing-line).
Bullet weights about 173 grains
TL of the cartridge = about 1.29"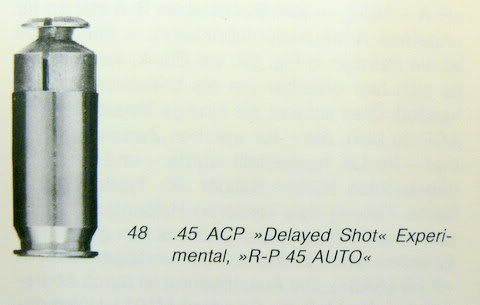 Have a nice day,
Richard