From what I have read, I understand that the 275 Rigby was a high velocity loading of the 7x57 Mauser case. Here is a picture of the two cartridges, both by Kynoch to show the differences in length:

Here is a picture of both boxes, showing the difference in the cartridge length that they are designed to hold: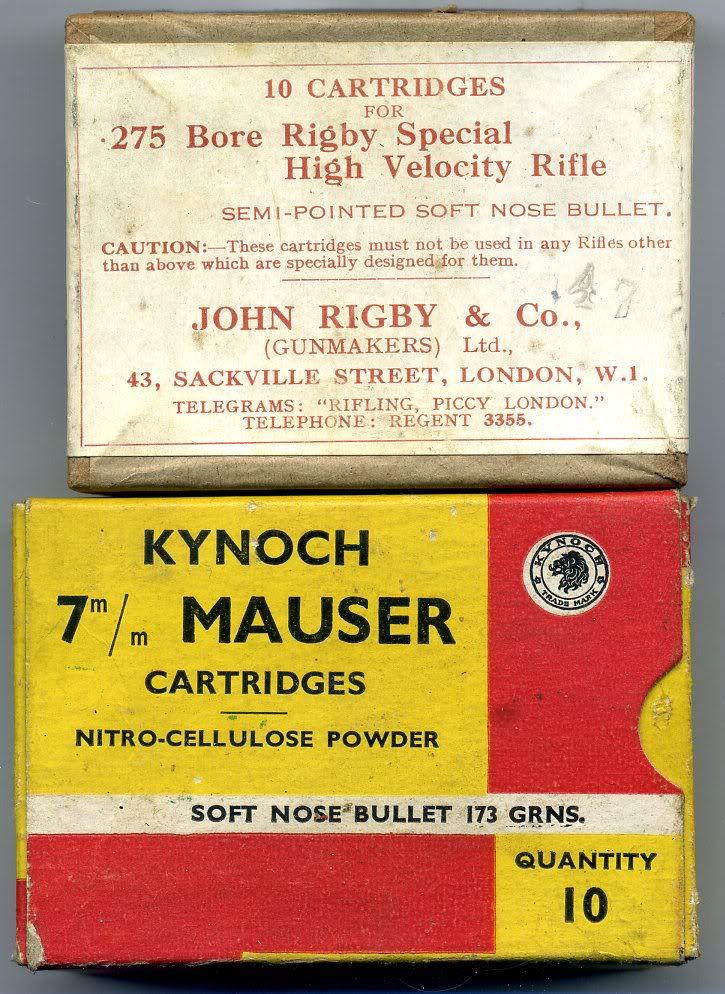 The 7x57 Mauser box states that the bullet weight is 173gr. THe Rigby box does not give the bullet weight so I pulled one and it weighs 9.1g or 140gr. Being a lighter bullet it can be loaded to higher velocities for the same pressures. This is the difference.
Regarding calibers having proprietary names:
500 Jeffery = 12.7 Schüler
30 Purdey = 30-40 Krag
223 Remington = 5.56x45
6.5-08 A-Square = 260 Remington
375 Hoffman = 375 H&H
256 Kings Norton Swift = 6.5x54
256 Fraser = 6.5x54
8mm BSA = 303 British or 8x50R Mannlicher
450 Rigby or Fraser Match = 45-90
Cases having different names:
243 Winchester = 6mm Winchester
9.3x66 Sako = 370 Sako Magnum
6mm Remington = 244 Remington
308 Winchester = 7.62x51 - there are many cartridges that have an imperial as well as metric designation.