Unknown SNEX 9 headstamp on 9x19mm and 7.65mm Browning
The following headstamp showed up about a year ago on two fired cases from a range in Europe. It has also shown up in the US. It is listed as unknown on the AFTE website.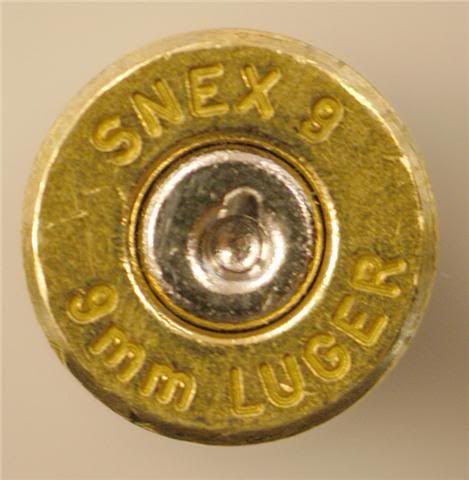 .
Just recently some 32ACP cases headstamped SNEX 9 7.65mmB showed up in Europe. Internet searches have not turned up anything that might indicate who made this ammunition.
Any ideas???
Cheers,
Lew
_________________
Lew Curtis
Always looking for 9x19mm cartridges, boxes and DATA!!!
Check
http://gigconceptsinc.com
for books on cartridge-info on 9x19mm
IAA since 1965 ECRA since 1967
USAF 1960-1996---Retired